The innovative digital exhibition organized by Li Tang Gallery allowed artists to show the impact of technology on their craft.
NEW YORK, NY- On May 30, 2022, Li Tang Gallery presented Fiction Beyond Nonfiction International Juried Exhibition. The exhibition received 334 artwork submissions from around the world in an open call that closed in May. The exhibition explores through artistic expressions the blurred boundaries where technology and human biology coexist, even merge.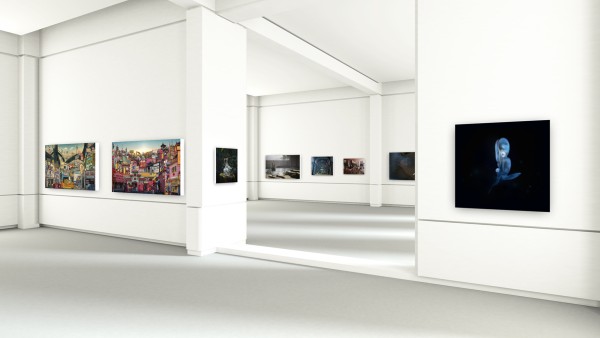 With the latest NFT boom and the massive adoption of Metaverse, a new way to create, collect, and cherish art has emerged. Li Tang Gallery is looking for all kinds of possibilities to turn this innovative experience into another artistic outlet. For this particular exhibition, artists from different disciplines were invited to present their evolving visions of the impact of the latest technological era on their practices and ways of expressing art.
Three highly acclaimed creatives in the industry were invited as guest jury judges. The jurors are Jenny Guo, Nix Liu Xin and Curry Sicong Tian. The overall high quality of the submissions made the judging process challenging.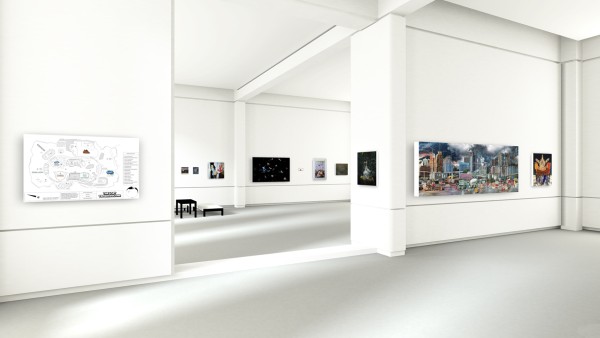 Jenny Guo is an Emmy-winning creative producer, patron of XR and NFT arts, and co-founder of LumiereVR and Highstreet. Nix Liu Xin is a mixed reality director and designer. He works in various mediums such as filmmaking, visual movement arts, spatial design, XR experiences and volumetric photography (3D scanning). Curry Sicon Tiang is a Student Academy Award winner, filmmaker, digital artist and international creative director.
"It's such an honor to be one of the juries for Li Tang's exhibition. Sharing this conscious journey with the artists feels like a beautiful unlimited experience," said Curry Sicong Tian. And then to add: "And the main subject, the embodiment of the coexistence of human and divine aspects, where the lines between human beings and artificial intelligence are blurred, is extremely exciting."
Nix Juror Liu Xin's practice centers on the connections of digital and physical realities, merging architecture, form, movement, visual effects, color and sound. When asked to express his opinion on the theme of the exhibition, he said: "To understand the tools and techniques we use, to respect their logic and their limits, and to seek a new application with the humanities , this is the path I have chosen. »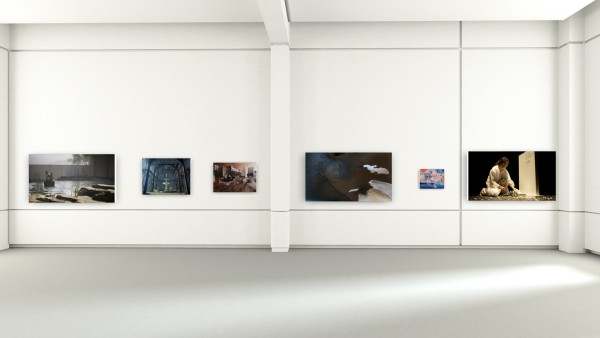 The virtual exhibition is accessible through Li Tang's 3D gallery, in which the visitor can visit the virtual space and appreciate each selected and carefully curated artwork.
Selected artists
Hallie Packard, Andrew Soria, Alex Sandulescu, Seb Agnew, Siwei Cai, Marta Di Francesco, Lulu Li, Rio Chen, Nenad Nedeljkov, Kasper Hesselbjerg, Jang Guin Lim, Gongjie Liu, Garuba Saheed, Delta NA, Can Long
Accessible dates
May 30, 2022 – July 31, 2022
Address/URL
Supported by
All America Chinese Youth Federation // Art America China Project // Los Angeles Post
About Li Tang Gallery
Li Tang Gallery is a New York-based online art space that showcases compelling contemporary art exhibits with a focus on promoting the work of emerging artists from around the world.
Media Contact
Company Name: Li Tang Gallery
Contact person: Webson Ji
E-mail: Send an email
Address:90 State Street STE 700 Suite 40
Town: Albany
State: New York
Country: United States
Website: https://www.litanggallery.com